---
---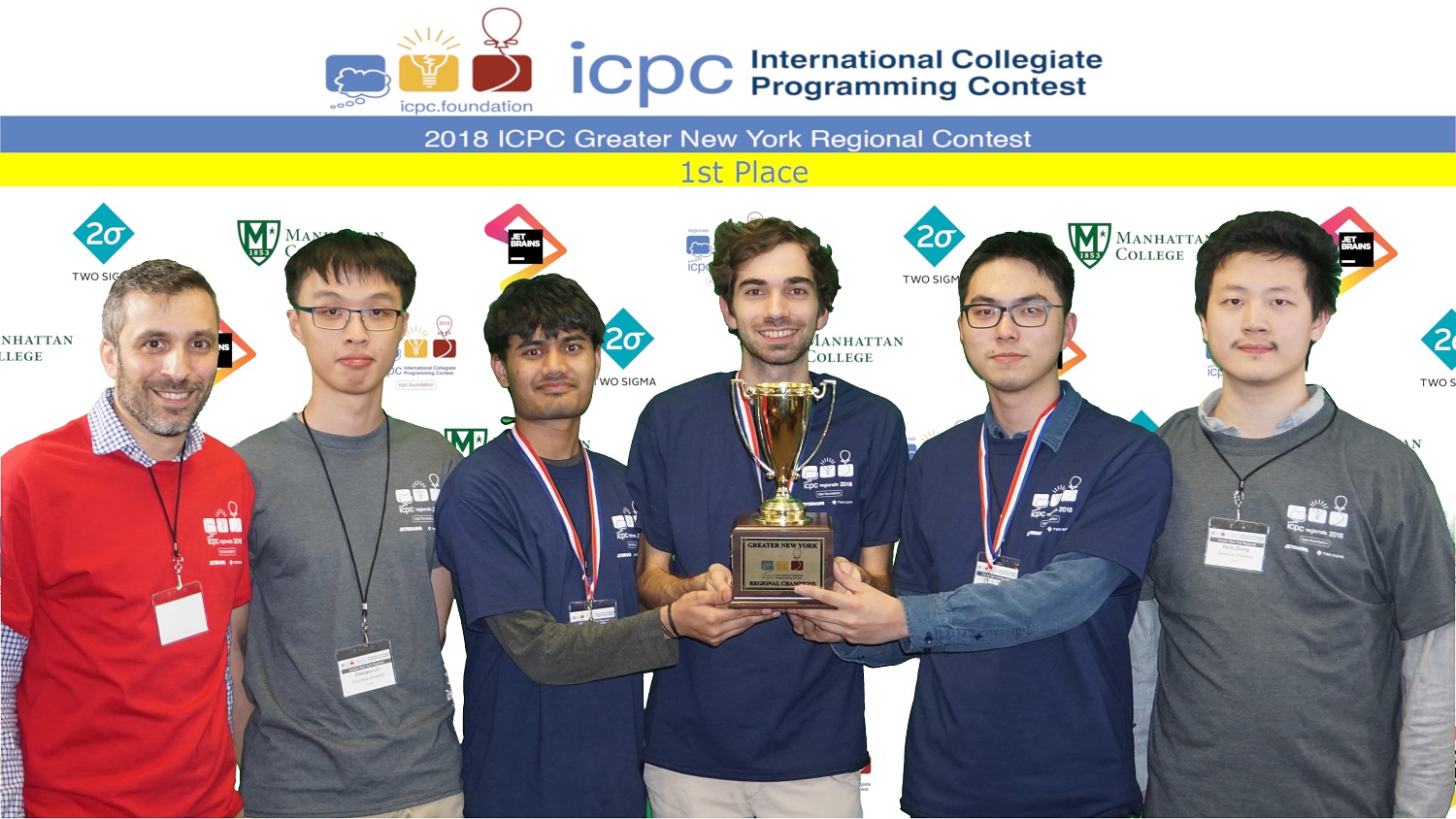 Greater New York Regional Champions for 2018 - "Columbia - Kington"
Problem Set for Greater New York 2018 Regional
The problems, solutions and data are released into the public domain under a Creative Commons Attribution-NonCommercial-ShareAlike 3.0 Unported License.
The problems are given as PDF documents. You can download everything zipped together.
The standings are also available.
---
Back to the contest home page.
Last modified . Please email director@acmgnyr.org with comments, questions, or corrections.